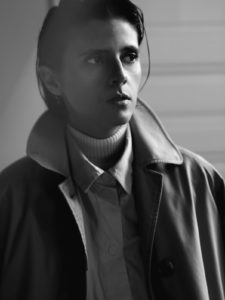 Emmanuelle de LUZE

Based in Paris
+33 6 42 62 32 11
Emmanuelle de LUZE is a French stylist and Creative Director based in Paris.
She studied at ESMOD fashion School.
She start like a stylist assistant at Vogue Paris.
She now collaborate with Magazines like Vogue, L'Officiel, Lula, Where is a Cool, Contributor and others
She also a founder and creative director of UNPRINT Magazine
At the same time, she works with brands like Baume & Mercier, Louis Vuitton, Comptoir des Cotonniers, Chaumet, Aigle and others
She works on prints and videos campaigns, lookbooks, e-commerce web site and consulting.